The High-End Bottle Opener To Beat 'Em All...
"Who Else Wants One Of These Never-Before-Released, Hand-Finished Titanium Bottle Openers? (Only A Couple Of Dozen Will Be Produced – Strictly Limited!)"
From: Magnus Macdonald, CogentIndustries.com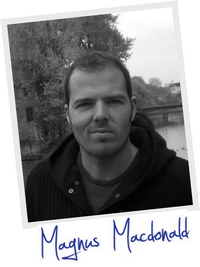 Dear Friend,
If you want an ultra-exclusive titanium bottle-opener, then keep reading...
I'll keep this really short because these are going to sell out fast!
There's no "sales pitch" for you here because, truthfully, these are likely to be sold out by the time you read this anyway (I've just had more made after selling out).
I present to you – the "Scalper"...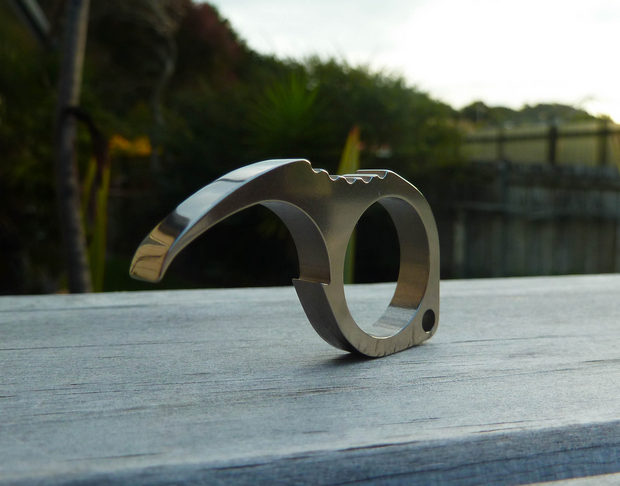 And here's what you need to know:
"Self-Aligning" Design - You Have To Experience This For Yourself (No Matter How "Clumsily" You Latch The Scalper Onto A Bottle... It Automatically Centers Itself As You Lever It)

Made From Rock-Solid 6mm (1/4") Thick Grade 5 Titanium (This Is No Ordinary Bottle Opener. You're Getting A Chunky Show-Piece With A Ton Of "GRUNT")

Opens Bottle Caps Without Bending Them (This Is A True, Honest-To-Goodness Bottle Opener Because There Is No Bending Of The Cap. The Scalper Pops Caps Off With A Classic "THUUUNK" Sound)

High-Grip And Ultra-Chunky "Thumb Grooves" (Not Only Do these Provide Incredible Function - But They Look Damn Good Too)

The 20mm, or 0.8", Wide "Finger-Loop" Will Handle Even The Biggest Of Fingers (This Bottle Opener Will Fit You... Guaranteed)

Flawless Semi-Polished Finish (When You Recieve The Scalper You Will Literally Not Be Able To Put It Down. The Surface Finish Really Is THAT Good)

Minimalist Design Ensures The Scalper Is Going To Look Good For Decades To Come (The Scalper Is A Timeless And, If Anything, Is Only Going To Look Better With Age)

LIFETIME Guarantee (You're Getting My Famous 100% Unconditional Lifetime Guarantee. If You Feel The Scalper Is Not For You - Just Let Me Know And I'll Give you Your Money Back)

Limited Run Of A Few Dozen (Once I Use Up The 6mm Titanium Sheets Here On My Workbench Then I'm Taking Down This Page)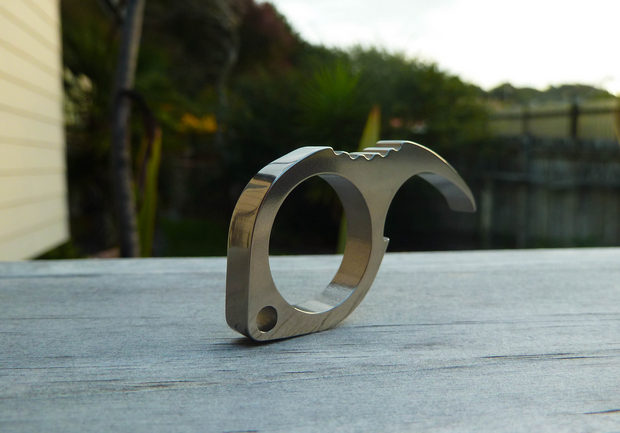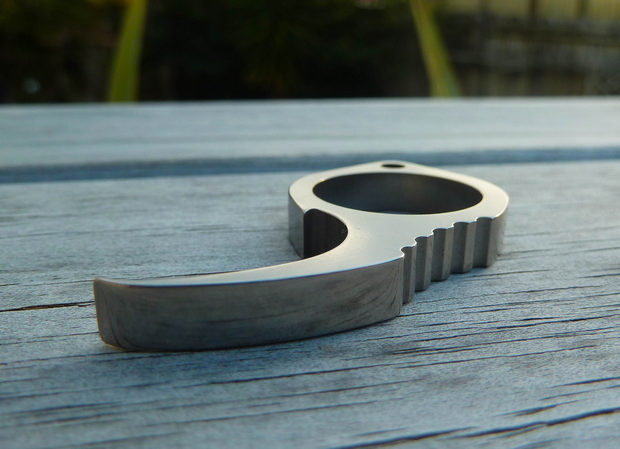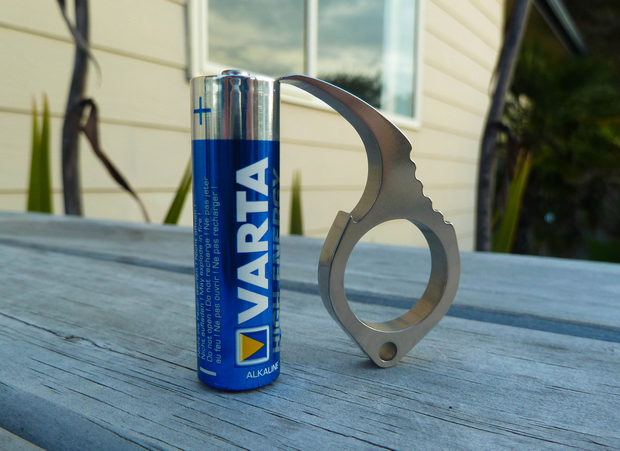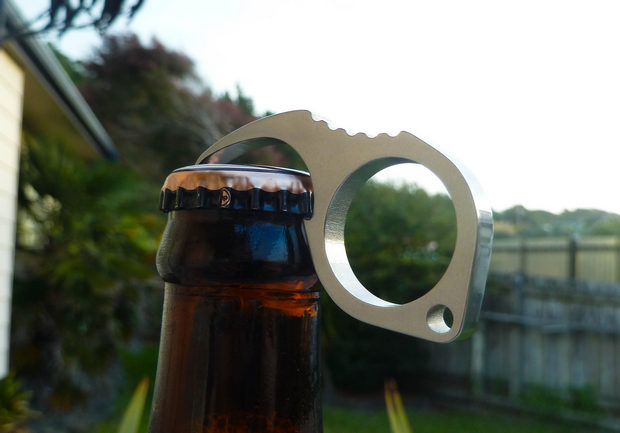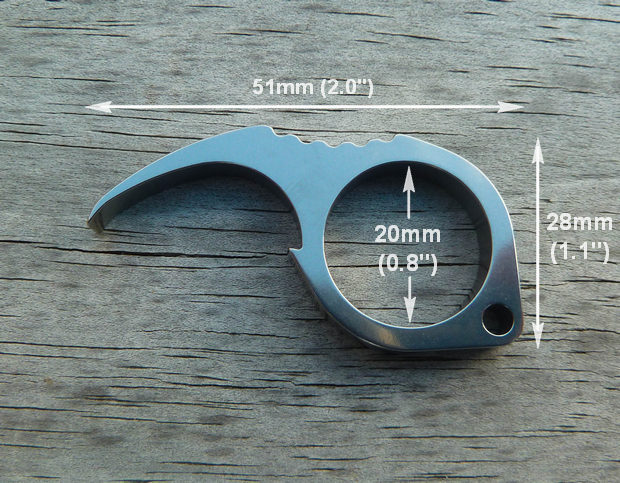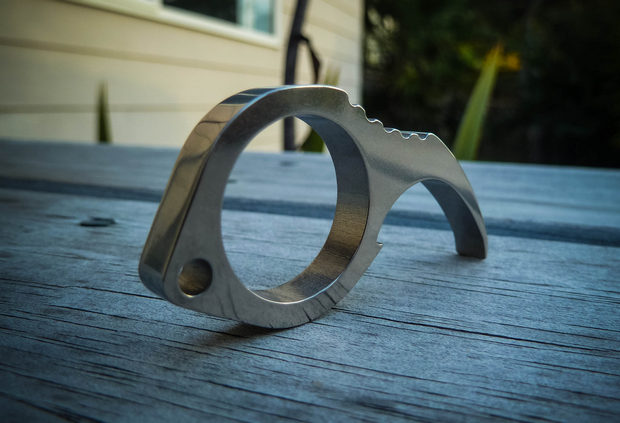 Let's get down to business...
Because these are limited to the two sheets of 6mm Grade 5 Titanium I had sitting here on my workbench -- I really should be pricing these in the $130+ range.
But I want to get these sheets used up fast so I'm pricing these not at $130… but $100... just $79!
Click the 'Order Now' button below before I take this page down.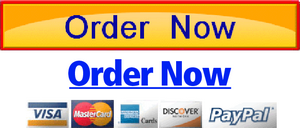 Click Here To Order Your Scalper For $100 Just $79 Right Now
And remember...
You're still getting my famous 100% Unconditional Lifetime Guarantee with your Scalper.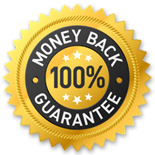 I can't imagine how you'd manage to bend, break or damage your Scalper -- because it truly is bomb-proof -- but if something does happen to it... then just give me a shout and I'll either replace it or refund your money.
Not only that, but...
If you decide the Scalper is just not for you for any reason (or for no reason at all) – then just let me know and I'll refund you every penny you paid. No questions asked.
Okay, I'm done. You've got to be fast on this. I mean it.
When they're gone... they're gone!
Sincerely,

Magnus Macdonald
P.S. One more thing... Not only are you getting this exclusive, one-of-a-kind titanium bottle-opener, but I'm also going to provide you with a FREE titanium split-ring for it. But to "lock in" your Scalper you've got to click the 'Order Now' button below right now!